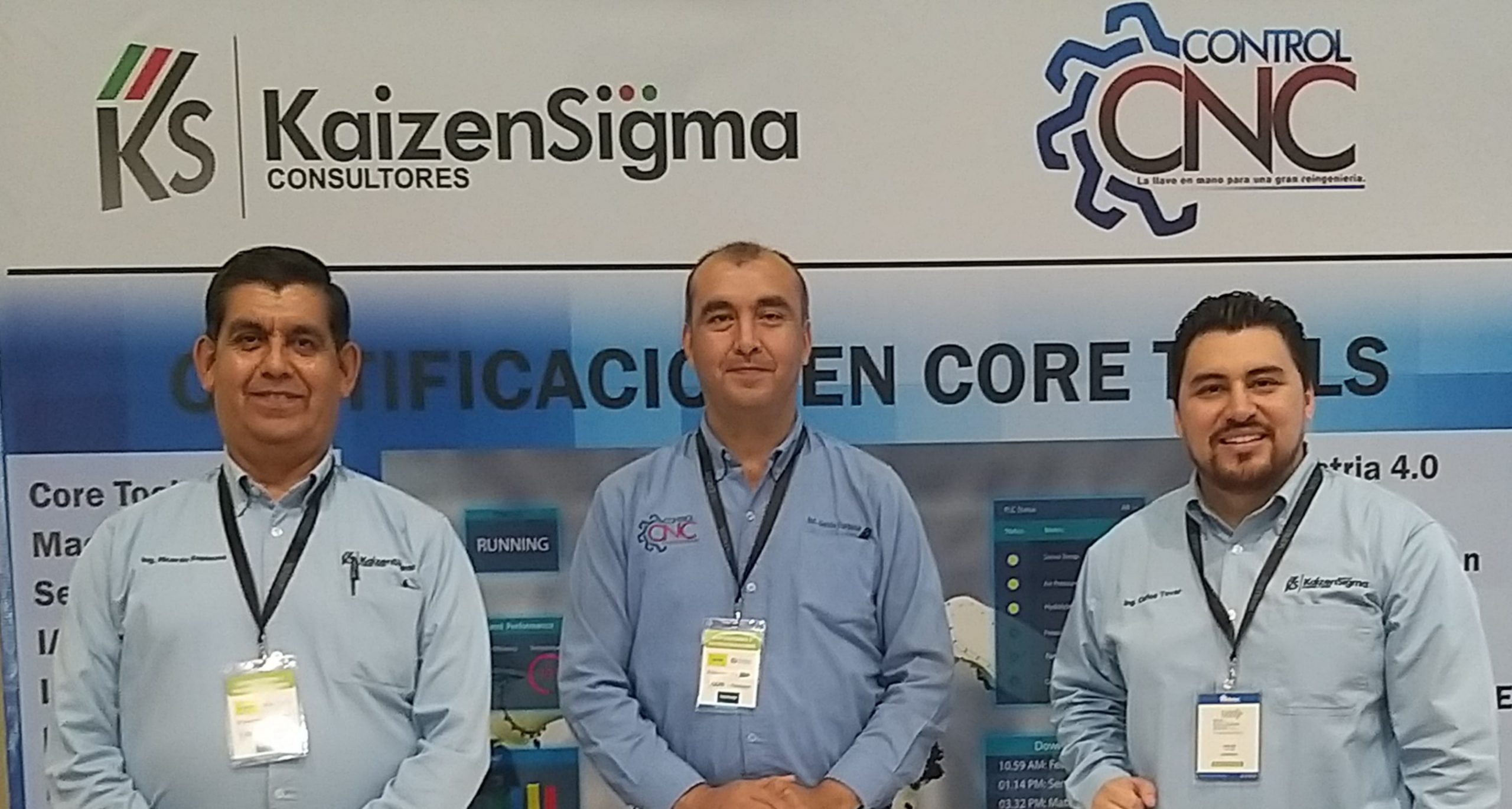 We are a team of consultants with operations since 2003 and oriented to the improvement of companies, through the application of proven world-class methodologies.
Our offices are located in Monterrey, Nuevo León, Mexico and we serve all Latin American countries.
Our consultants are professionals with extensive practical experience in the industry, oriented to optimizing results.
MisSiOn
Provide consulting and training services in the implementation of proven world-class methodologies for continuous improvement in the results of profitability, productivity and quality of our Clients.
RESUME
Ing. Ricardo Espinosa Alvarez
Director
VDA & AIAG Design FMEA y Process FMEA Specialist
AIAG Certified IATF 16949:2016 Supplier Auditor
AIAG Certified Core Tools Specialist SPC/MSA/FMEA/APQP/PPAP
Certified Lead Auditor in ISO 9001:2015 by Exemplar Global
Certified VDA 6.3 (2016) Process Auditor
ASQ CSSBB Certified Six Sigma Black Belt
ASQ CRE Certified Reliability Engineer
ASQ CQE Certified Quality Engineer
ASQ CSQP Certified Supplier Quality Professional
ASQ CMQ/OE Certified Manager in Quality and Operational Excellence
ISO 22301 Lead Implementer
CSCP Certified Supply Chain Professional by APICS
CPIM Administrator Certified in Production and Inventory Control by APICS
Scholarship
Industrial Engineer Administrator by UANL, Mechanical Electrical Engineer by UVB and Master in Administration from the UANL.
Experience as Instructor
Director, Consultant and Founding Partner of Kaizen Sigma Consultores since 2003.
Instructor of the Nuevo León Appliances Cluster, Mexico in the Core Tools Certification courses
Instructor of ASQ Latin America in the Expert level Core Tools courses for the Automotive Cluster of Nuevo León, Mexico and preparation courses Certified Master Black Belt CMBB, Certified Reliability Engineer CRE, Certified Supplier Quality Professional CSQP, Certified Quality Engineer CQE and Certified Quality Manager in Operational Excellence CMQ/OE.
Instructor of the BSG Institute in Lima, Peru in the Certified Reliability Engineer CRE certification courses.
work Experience
More than 18 years of experience occupying the management of Quality, Industrial Engineering, Manufacturing Engineering, Operations, Production, Purchasing and Logistics in companies such as: Johnson Controls, Parker Haniffin, Kendall Healthcare, Hendrickson Truck Suspension, Cardinal Brands and Portasystems.
Chair of Certifications by the American Society for Quality ASQ Monterrey Chapter.
Experience as Consultant
More than 37 years of experience in the automotive, electronics, metal-mechanic, medical and service industries, of which he has worked for the last 18 years as a consultant and instructor in the areas of Quality and Productivity for various companies in Mexico, the United States. , Central and South America.
Advisor in IATF 16949:2016 for the following companies: Danfoss Apodaca, NL, Linamar Gómez Palacio, Dgo., Thermotech Guadalupe N.L., Busche Group, Ramos Arizpe, Coah., Irvin Cd. Acuña, Coah., Voit, Guadalajara, Jal., Valeo, Río Bravo, Tamps., Victoreen, Matamoros, Tamps., Motorcarparts, Tijuana, BC, Autosistemas de Torreón, Torreón, Coah., Y Tec Keylex Salamanca, Gto., Hyundai Dymos, Pesquería, NL, Magna, Ramos Arizpe, Coah., Henigges Automotive, Gómez Palacio, Dgo., Gobar, Matamoros, Tamps., Parker Hanniffin, Apodaca, NL, Alian Plastics, Santa Catarina, N.L., Intran, Jiutepec, Morelos, Cuprum, Tlalnepantla, Edo. de México.
Tutoring and support to more than 50 waves of Champions, Black Belts, Green Belts in Lean Six Sigma.
Implementation and monitoring of more than 100 Lean Six Sigma projects with cost reductions of more than $1 M USD per year.
Advisor in the areas of Core Tools, IATF 16949, Reliability, Minitab, GD&T, Lean Manufacturing, Supply Chain and Six Sigma in the following companies:
Altos Hornos de México, Automotores de Torreón, Bendix, Benteler, Bocar, Borgwagner Drivetrain Management, BQ Machining, Burgess Norton, CIE, CMP PRATSA, Conductores Tecnológicos de Juárez, Continental, Contitech Fluid Monterrey, Cooper Standard, CTS de Matamoros, Daikyonishkawa Mexicana, Delphi Automotive Systems, Diseño Central, Durr de México, EKK Eagle Industry México, ENERTEC, Parts, Figamach (MP Internacional), Ford Motor Co., GD Affiliates, Hella, Hutchinson Transferencia de Fluídos, KSR Internacional, Kuo Elastómeros, Leoni Wiring Systems, Linamar, Luk Puebla, among others.